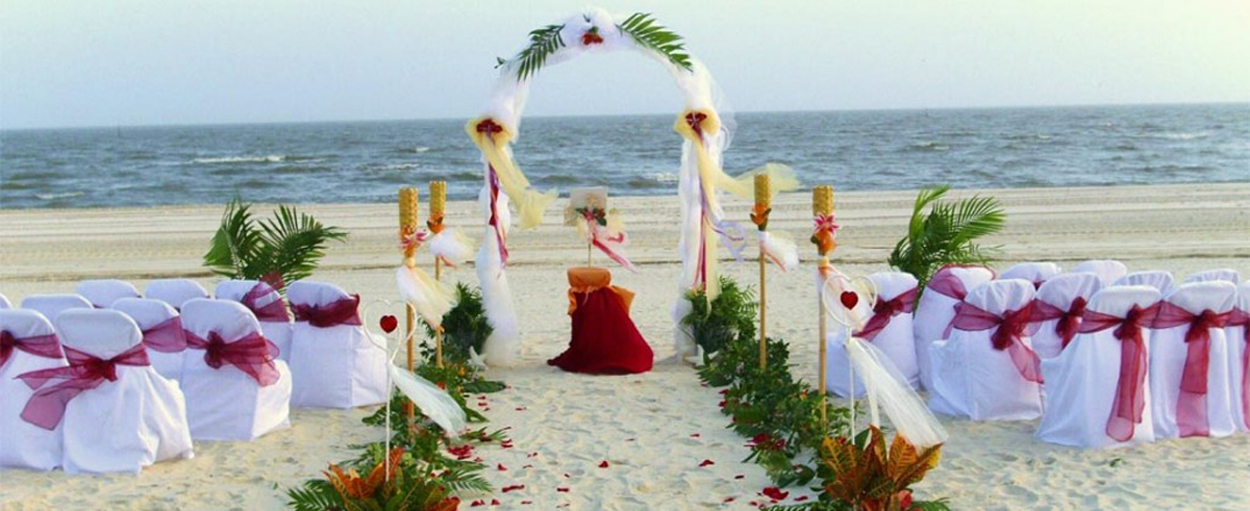 The exotic beaches with blue water and white sand, the rich Portuguese architecture, luxury resorts and traditional Goan culture makes South Goa different from rest of Goa in many aspects, which attracts more tourists, photographers, art lovers, film and event organisers.
VARCA BEACH
Although all the main beaches of South Goa are beautiful but Varca Beach has its own charm, with white sand and turquoise blue water makes it very special place in every tourist's heart who visit here. The serenity and natural beauty of this beach is unmatched. The calmness & freshness of atmosphere of this beach attracts so many travelers and destination wedding & other event organisers every year to choose from plenty of good options of luxury hotels and resorts here. On one hand, Varca offers plenty of water sports to enjoy on this beach like windsurfing, jet skiing, parasailing, diving, banana boating etc. on its beach, on other it offers many beautiful churches, towers, national park and heritage village culture still -maintaining the colonial India feel. The beach is located around 30 kms from nearest Dabolim Airport, 14 kms from nearest Margao Railway Station and 6 kms from nearest Colva Bus Station.
REGENTA VARCA BEACH RESORT
This amazingly beautiful resort is located on mesmerising turquoise blue water and soul touching white sand of the Varca Beach, which is one of the most amazing resort of Goa, managed by BHT Group. The core values of group is to serve the best hospitality service while maintaining the quality in every aspect of its services to provide the best of comfort and satisfaction to all the customers and stakeholders.
The resort is located at a very peaceful place with beach being at walking distance. It provides you all leisure services in house only making it a favourite place for all type of destination weeding events. Let's explore the resort if you are planning for a destination wedding in near future by finding out all the amenities and services you get here.
1. Location & Connectivity
The resort is located in South Goa near very beautiful Varca Beach, which offers flawless connectivity from airport, railway station and bus station round the clock. This is perfect location away from city crowd to organise a memorable destination wedding during any month of year. The management keep special arrangements during the time of a wedding event with the help of professional people, so that none of your guests face any short of inconvenience at any point of the event.
2. Atmosphere & Event Management
The surroundings of the resorts are simply a delight to heart and soul. Being close to the beach makes it the perfect choice for an amazing wedding ceremony to you and the delightful views to your guests. You are provided with theme based wedding incomparable decoration managed very professionally according to your taste and demands. The resort has plenty of open area to make your evening the most special one and at the same time banquet halls are available in case you want to keep some traditional function available to the selected guests.
3. Food & Beverages
We always serve the most delicious food in Goa, prepared by our very experience and innovate Chefs. But for your special day we provide you the option of choosing your own menu and we may even make special cuisine to give you the remarkable party experience. You can select from variety of wine and other drinks to offer your guests starting from welcome drink to enjoy the night breeze with the taste they love.
4. Amenities & Services
The Regenta Varca Beach Resort is proud to satisfy all its customers by providing them all the modern amenities like Swimming Pool, Aqua Grill Bar & Lounge with live barbeque & live music, Multi-cuisine Pinxx Restaurant & Cafe, Desserts & bakes, Health club, Fully equipped Spa, Banquet halls and laundry services. You can easily plan which area you want to utilise best to let us best serve your guests for a memorable experience by designing your own wedding package.
5. Wedding packages
We understand that different people coming from different traditions and customs have their own tastes and demands, so we design our package by providing you the option of customise your wedding package according your taste, values and creativity. We provide a special arrival facility, bridal make over, delightful floral decoration, music and special lights, live cooking and stage with grand chair. We always support you by providing most innovative wedding ambience and cuisine to make those moments a special memory for the life.
So overall the Regenta Varca Beach Resort has everything from location, surroundings, space, management, food and services making it the perfect memorable package for the most special day of your life.